This month's newsletter is brought to you by the University of Florida



Metal Detectors in
Evidence Search and Recovery




Sam Chan
Orange County, California, Sheriff's Department




Creating a Search Team

A metal detector serves as an invaluable tool in the search for and recovery of metallic evidence. Some law enforcement agencies rely on external groups to provide this service, but various concerns about crime scene integrity—for example, the chain of custody for evidence and required documentation of the search—can make this practice problematic. To ensure admissibility in court, individuals operating the detectors must be vetted, properly trained, and accountable to the agency. This reduces the chance of missing or mishandled important evidence.

In response to this issue, in 2014 the Orange County, California, Sheriff's Department (OCSD) established a metal detector search team. The agency made important considerations regarding equipment selection and the development of training for metal detector use. Other departments can use this information in their decision-making process when creating similar programs.

OCSD's metal detector search team comprises part of the search and rescue reserve unit (SRRU), one of many units in the reserve bureau. Except for the lieutenant and sergeant, the reserve bureau consists of a mix of reserve deputies—sworn law enforcement officers—and nonsworn professional service responders (PSRs). Both reserve deputies and PSRs are volunteers who passed background investigations before joining the department.

SRRU searches for lost people, crime scene evidence, and potential weapons in jail facilities. Because most weapons contain some amount of metal, a metal detector proves important for evidence searches. In 2014, SRRU began to standardize equipment and formalize training for metal detector operators.

Selecting Equipment

When the metal detector search team was created, detectors available to SRRU consisted of models that had appeared on the market around 2001. Since that time, detectors' electronics, coil design, target-discrimination logic, and operator interface have improved in various ways. These upgrades translate into better depth penetration to locate evidence buried deeper in the soil; greater ability to determine the type and size of a target; and improved displays and controls, making detectors easier to learn and use.

To select an ideal ground-search metal detector, departments must consider the design and features they will find most useful. There are two main types of metal detectors on the market today: induction balance (IB) and pulse induction (PI). Each has benefits and drawbacks. For example, the PI design is superior in saltwater environments, so a metal detector designed for underwater use typically uses PI. However, in general, the IB design is easier to use and provides the best overall performance for ground-search applications.

< read the complete article. >

This article was originally published in the April 2020 edition of the FBI Law Enforcement Bulletin. https://leb.fbi.gov/articles/featured-articles/metal-detectors-in-evidence-search-and-recovery

Related articles







Shirts by
ForensicWear.com
CLEARANCE SALE
25% OFF
AND FREE SHIPPING!
With coupon code
"CLEARANCE" at checkout
Limited to styles and sizes on hand.
Orders are shipped to
USA addresses only.






Learn How to Become a
Crime Scene Investigator
or Forensic Scientist




This Month's Featured Resource on the Crime Scene Investigator Network Website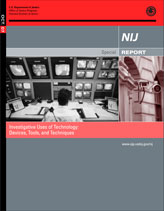 This special report is intended to be a resource to any law enforcement personnel (investigators, first responders, detectives, prosecutors, etc.) who may have limited or no experience with technology-related crimes or with the tools and techniques available to investigate those crimes. It is not all inclusive. Rather, it deals with the most common techniques, devices, and tools encountered.
Technology is advancing at such a rapid rate that the information in this special report must be examined in the context of current technology and practices adjusted as appropriate. It is recognized that all investigations are unique and the judgment of investigators should be given deference in the implementation of this special report.
Featured Video Presentation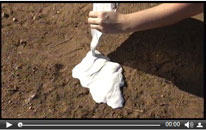 On our Video Presentations page:
Learn the basic technique for casting footwear impressions.
New CSI and Forensic Job Announcements
The most comprehensive listing of Crime Scene Investigation and Forensic
employment opportunities on the internet! We typically have over 150 current listings!
Forensic Specialist II, Crime Scene Technician
Kansas City Police Department, Kansas City, Missouri, USA
Final Filing Date: April 21, 2020
Collect and preserve evidence by implementing state-of-the-art scientific and technical methods, and ensuring the proper chain of custody. Document crime scenes using detailed written reports, photographs, and diagrams where appropriate.
<View complete job listing>
Crime Scene Analyst
Sarasota County Sheriff's Office, Sarasota, Florida, USA
Final Filing Date: May 4, 2020
Conduct crime scene investigations to locate, identify, preserve, photograph/fully document, and prepare collected evidence to establish and maintain chain of custody and for submission to crime laboratories for analysis.
<View complete job listing>
Identification Specialist
Midland Police Department, Midland, Texas, USA
Final Filing Date: Open until filled
Responds to crime scene calls and photographs, collects, processes and stores evidence. Takes measurements and draws diagrams as required. Collects and tags evidence. Establishes identities by making fingerprint comparisons and acts as a liaison for shoeprint comparisons.
<View complete job listing>
Computer Forensic Investigator
Wright County Sheriff, Buffalo, Minnesota, USA
Final Filing Date: April 30, 2020
Conducts forensic examination of computers, cell phones, or other data storage devices seized with a search warrant or voluntarily surrendered.Examines computers and media generated by computers to develop evidence and expert testimony for court.
<View complete job listing>
---

---
Forensic Science Examiner 1
Connecticut Department of Emergency Services and Public Protection, Meriden, Connecticut, USA
Final Filing Date: April 30, 2020
TOXICOLOGY SECTION: Incumbents are responsible for performing complex analysis of evidence of forensic biology evidence such as trace, physical, chemical samples, autopsy specimens, body fluids, hairs, fibers and identification of suspected poisonous substances.
<View complete job listing>
Toxicologist III
Institute of Forensic Sciences, Houston, Texas, USA
Final Filing Date: May 9, 2020
Toxicologist III conducts ethanol and volatile testing on toxicological evidence submitted by medical examiners and law enforcement agencies.
<View complete job listing>
Forensic Scientist III (Latent Prints)
Scottsdale Police Department, Scottsdale, Arizona, USA
Final Filing Date: May 9, 2020
The duties include analysis, comparison, and evaluation of complex latent print evidence and the examination, development, and preservation of latent prints on submitted evidence.
<View complete job listing>
Property and Evidence Technician
Hemet Police Department, Hemet, California, USA
Final Filing Date: May 15, 2020
Receives, maintains, preserves, stores, and disposed of property and evidence collected in the course of police operations and investigations. Takes photographs. Prepares and maintains logs and records of property received, stored, or destroyed/sold.
<View complete job listing>
Other Resources on the Crime Scene Investigator Network Website
Not Subscribed to this Newsletter?
Crime Scene Investigator Network
PO Box 1043
Wildomar, CA 92595-1043