Welcome to the June 2016 Crime Scene Investigator Network Newsletter



Trace DNA from Fingernails:
Increasing the Success Rate of
Widely Collected Forensic Evidence




David Foran, Ph.D.
Lisa Hebda M.S.
Ashley Doran, M.S.




During a physical assault, biological evidence can be transferred between victim and assailant. For example, if a victim scratches the assailant, cells can be trapped beneath fingernails, thus nail evidence is regularly collected by practitioners such as sexual assault nurse examiners and medical examiners, and sent to the crime laboratory.

However, the best techniques for collecting and processing such evidence have never been established. This study compares multiple methods for isolating exogenous cells from nail evidence, for purifying DNA from it, and for producing STR profiles.

Based on the results, a protocol was developed that was applied to scratchings, wherein females scratched male volunteers on the forearm using a set amount of force, and scratchings were processed using the most effective procedures. The prevalence of cell loss or cross contamination using certain nail processing techniques was also examined, as was cell loss and cross contamination during nail transport and the influence of nail polish.

Overall, this study identified strengths and weaknesses in each step of fingernail evidence processing.

Various methods are used to collect fingernail evidence, which can include clipping the nail, swabbing beneath the nail using a small, moistened swab, or scraping beneath the nail, generally using a wooden applicator and collecting the debris. Once collected, nail evidence is packaged and transported to the crime laboratory, where it may or may not be processed. Despite nail evidence collection taking place on a daily basis, there has been minimal effort to optimize or standardize methods for collecting, processing, and analyzing nail evidence. This study researched all methods to determine which yielded the best collection and analysis.
This Month's Featured Resource on the Crime Scene Investigator Network Website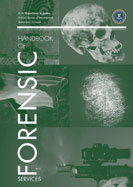 The Handbook of Forensic Services provides guidance and procedures for safe and efficient methods of collecting, preserving, packaging, and shipping evidence and describes the forensic examinations performed by the FBI's Laboratory Division and Operational Technology Division.

The successful investigation and prosecution of crimes require, in most cases, the collection, preservation, and forensic analysis of evidence. Forensic analysis of evidence is often crucial to determinations of guilt or innocence.


<View the Publication>
Featured Video Presentation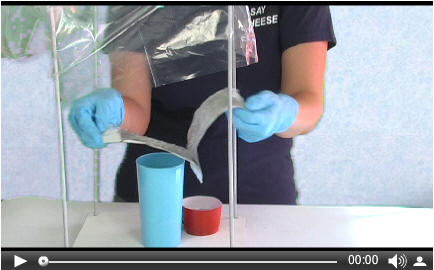 On our Video Presentations page:
Learn the basic technique for processing latent fingerprints with super glue.
New CSI and Forensic Job Announcements
The most comprehensive listing of Crime Scene Investigation and Forensic
employment opportunities on the internet! We typically have over 400 current listings!
Crime Scene Technician I - Crime Scene Search
Charlotte-Mecklenburg Police Department, Charlotte, North Carolina, USA
Final Filing Date: July 1, 2016
Processes crime scenes to include the search and recovery of latent finger and palm prints, trace, DNA and other physical evidence. Takes photographs, prepares sketches and documents the search and collection for physical evidence. Responds to area hospitals and the Medical Examiner's Office to document and collect evidence in criminal investigations. Prepares crime scene reports for presentation in court and gives court room testimony.
<View complete job listing>
Crime Scene Technician
Plantation Police Department, Plantation, Florida, USA
Final Filing Date: July 1, 2016
This is a non-exempt position, which is skilled technical police work in collecting, classifying, and identifying physical evidence and fingerprints and performing technical photographic work. Work is performed under the direct supervision of the Investigations Division Sergeant.
<View complete job listing>
Crime Scene Investigator
Grand Prairie Police Department, Grand Prairie, Texas, USA
Final Filing Date: July 15, 2106
Perform a variety of highly skilled technical criminal identification tasks both in the field and in the laboratory. This includes developing, comparing and identifying latent fingerprints; searching for, collecting, preserving and identifying trace or other physical evidence found at crime scenes; photographing and measuring crime scenes; preparing comprehensive and technically correct reports; and testifying as an expert witness in court proceedings.
<View complete job listing>
Forensic Scientist 1, DNA Analyst
New Mexico Department of Public Safety, Santa Fe, New Mexico, USA
Final Filing Date: July 2, 2016
The incumbent will be responsible for collecting, classifying, identifying and analyzing biological evidence related to criminal investigations.
<View complete job listing>
Police Services Officer - Digital Forensics
Cypress Police Department, Cypress, California, USA
Final Filing Date: July 8, 2016
Utilizing leading forensic software to identify, collect, preserve and analyze data from electronic devices and a wide variety of other media, the incumbent will be responsible for the collection of digital evidence, establishing and preserving the chain of custody, device tear-down and acquisition, content analysis, report writing and testifying in court.
<View complete job listing>
Forensic Analyst
Eugene Police Department, Eugene, Oregon, USA
Final Filing Date: August 5, 2016
Generalist/Criminalist position that requires the ability to perform the following diverse tasks: Evidence Processing for Latent Prints, Trace and other physical evidence; the Restoration of Serial Numbers; Latent Print Comparison; and 24/7 Crime Scene response for Processing and Reconstruction.
<View complete job listing>
Other Resources on the Crime Scene Investigator Network Website
Not Subscribed to this Newsletter?
To unsubscribe from future e-mail newsletters, please click here: UNSUBSCRIBE
or email newsletter@crime-scene-investigator.net with your request to unsubscribe.
---
Copyright ©2016 Crime Scene Resources, Inc.
Crime Scene Investigator Network
PO Box 1043
Wildomar, CA 92595-1043